Robin Gibb Awakens From Coma, Is 'Exhausted, Extremely Weak And Malnourished'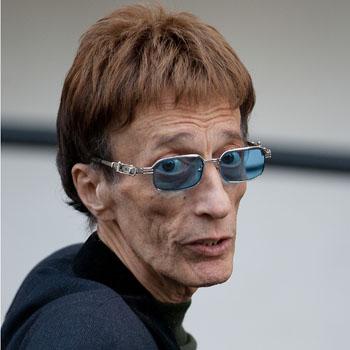 By Debbie Emery - RadarOnline.com Reporter
Robin Gibb has woken from the coma that he slipped into earlier this month but he remains gravely ill and doctors revealed on Sunday that he is suffering from advanced colorectal cancer.
Currently in intensive care and still "exhausted, extremely weak and malnourished," the former Bee Gee recently underwent two operations and grueling doses of chemotherapy, both of which led to him contracting pneumonia because of his weakened state, explained Dr. Andrew Thillainayagam, according to Rolling Stone.
Article continues below advertisement
As RadarOnline.com previously reported, the legendary musician was diagnosed with liver cancer last year, and underwent a life-saving procedure for a blocked intestine, which was the same condition that led to the tragic death of his twin brother Maurice eight years ago.
"It is testament to Robin's extraordinary courage, iron will and deep reserves of physical strength that he has overcome quite incredible odds to get where he is now," said Thillainayagam in a statement.
He went on to reveal how last week he feared the worst for the How Deep Is Your Love musician:
"Only three days ago, I warned Robin's wife, Dwina, son, Robin John and brother, Barry, that I feared the worst. We felt it was very likely that Robin would succumb to what seemed to be insurmountable obstacles to any form of meaningful recovery. As a team, we were all concerned that we might be approaching the realms of futility," he said.
MORE ON:
hollywood happenings
Article continues below advertisement
However, the doctor is now more optimistic about Gibb's change of recovery, as he is currently conscious, lucid, and able to speak.
"The road ahead for Robin remains uncertain but it is a privilege to look after such an extraordinary human being," Thillainayagam said.
Colorectal cancer is defined as cancer that develops either inside of the large intestine, or in the rectum. It generally starts slowly, and most cases are called adenocarcinomas, which begin to grow in the cells that make up the mucus glands that function to keep the inner colon and rectum lubricated, according to the American Cancer Society.