REPORT: Robin Gibb Battling Liver Cancer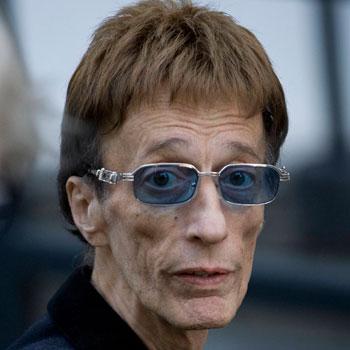 Robin Gibb is reportedly battling liver cancer.
The Bee Gees star, 61, was diagnosed with the disease several months ago, USA Today is reporting from several U.K. sources, and he was rushed to hospital last Tuesday after feeling unwell.
The singer was discharged five hours later but it will do little to squash concern about how worryingly thin he has looked recently.
Gibb was also admitted to hospital last month because of inflammation of his colon afterward said, "I'm feeling great, absolutely great."
Article continues below advertisement
Since Tuesday, however, he has canceled several public appearances.
Gibb had undergone a life-saving procedure last year for a blocked intestine which was the same condition that led to the tragic death of his twin brother Maurice eight years ago.
He said that he still hasn't "accepted" the death of his twin and admitted that he has found it difficult to move on.
"I just imagine he is out there somewhere, and I will bump into him one day," he said in a recent interview.