REPORT: Robin Gibb Is In A Coma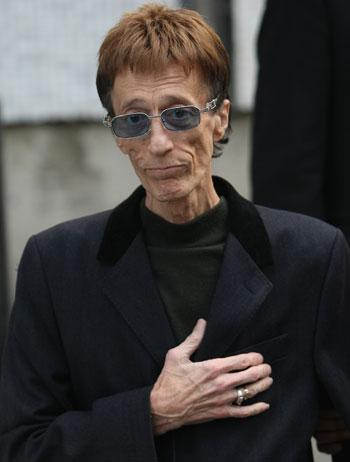 Robin Gibb is gravely ill, and reportedly has slipped into a coma.
The former Bee Gee was hospitalized last year for stomach and colon problems, and had intestinal surgery last month, RadarOnline.com previously reported.
The beloved singer's son has confirmed that the 62-year-old musician is in a London hospital, and his wife Dwine and brother Barry are both with him, according to AP on Saturday.
Article continues below advertisement