Exclusive
Prison Break Star Lane Garrison Could Still Face Charges After New Eyewitness Comes Forward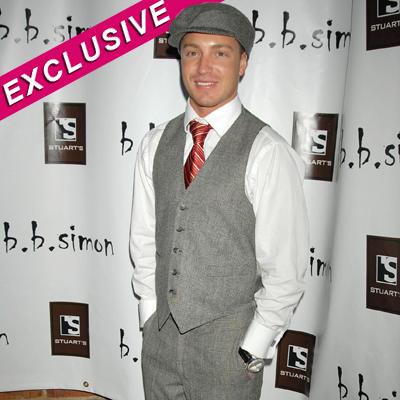 Former Prison Break star Lane Garrison could very likely face charges for a heated altercation with his former girlfriend after a new eyewitness came forward with potentially damaging information against the actor, RadarOnline.com has exclusively learned.
As we previously reported, Garrison, 31, was arrested last weekend for getting into a confrontation with Ashley Mattingly in the lobby of her apartment complex in Beverly Hills. The actor is on parole for a vehicular manslaughter conviction in 2007, and he remains in jail as he isn't eligible for bail because he is still on parole, which was supposed to end this Saturday.
Article continues below advertisement
"A witness has come forward who has told the Beverly Hills Police Department they allegedly witnessed the incident between Ashley and Lane. The witness can't be seen on the surveillance video. This is very damaging evidence against Lane because the D.A. had been inclined to not file charges against Garrison because you can't clearly see him hit Ashley on the video. Lane told cops that he never hit Ashley and that he was simply trying to get his cell phone back that she was holding. The surveillance video has no sound, and this witness would be a very compelling witness for the prosecution. Prosecutors are going to be doing follow up interviews with the unidentified witness, but this is now looking very grim for Lane Garrison," a law enforcement source tells us.
Meanwhile, Ashley Mattingly's powerhouse attorney Robert Shapiro tells RadarOnline.com exclusively, "my client has been and will continue to cooperate with the Beverly Hills Police Department and the Los Angeles County District Attorney."
Garrison's life took a tragic turn in 2006 when the car he was driving struck a tree and killed one of his teenage passengers. The actor pleaded guilty to the vehicular manslaughter charge and was released from state prison in 2009 after serving 20 months of a 40 month sentence. In addition to jail time, Garrison agreed to a financial settlement with the victim's family.
Article continues below advertisement