Former Miss USA Rima Fakih Reaches Plea Deal In DUI Case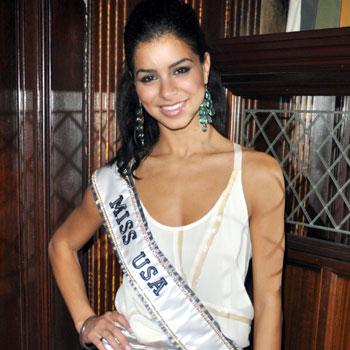 By Debbie Emery - RadarOnline.com Reporter
The former Miss USA who was caught with an open bottle of bubbly in her car while weaving in and out of traffic at 60 mph has reached a plea deal in her DUI case.
Rima Fakih, who became the first Arab-American to be crowned Miss USA in 2010, pleaded no contest to driving while visibly impaired when she appeared in the Highland Park, Michigan courtroom on Wednesday, reported the Washington Post.
Article continues below advertisement
"You learn, you pay your price for making mistakes and you move on. I'm very happy I can put this behind me," said the 26-year-old beauty queen. "I'm just going to move on and make sure I learn my lessons."
As RadarOnline.com previously reported, Fakih blew twice the legal limit when she was arrested last December driving erratically through the Detroit suburb with an uncorked, half drunk bottle of Moet & Chandon rolling around behind the driver's seat.
MORE ON:
Celebrity Justice
She will next be back in court on May 9 for sentencing, where she faces a maximum penalty of 93 days in jail. However, her attorney W. Otis Culpepper predicted that Fakih would be sentenced to probation, which he said she could serve in California, where she is pursuing opportunities in the entertainment industry.
Fakih will "get back to California and get on with being a Hollywood kind of person," he said.