Miss USA Rima Fakih Had Open Bottle Of Bubbly In Car During DUI Arrest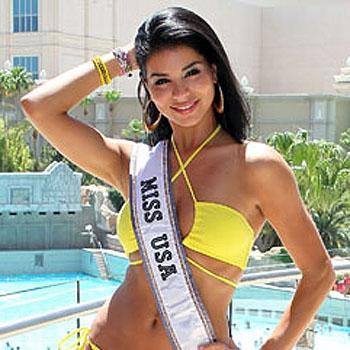 By Debbie Emery - RadarOnline.com Reporter
Speeding down the road is never a good time to pop a bottle of bubbly.
Unfortunately that appeared to be the scenario when former Miss USA Rima Fakih was arrested on suspicion of driving under the influence in Highland Park, Michigan.
According to the police report, the 26-year-old beauty queen was weaving in and out of traffic at 60 m.p.h. with an uncorked, half-empty bottle of champagne in the car when police pulled over the black 2011 Jaguar in the early hours of Saturday morning.
Article continues below advertisement
She claimed to be oblivious that the bottle of Moet & Chandon was rolling around behind the driver's seat, and told police she was driving a friend's car, reported the Detroit Free Press.
Two breath tests showed a 0.19 percent and a 0.20 percent blood-alcohol level, which is twice the legal limit of 0.8 in Michigan.
Former Miss Michigan Fakih has been ordered to appear in court within 10 days and could face charges of possessing an open intoxicant in a motor vehicle and careless driving.