Exclusive
Lane Garrison Facing Year In Jail Even If Not Convicted of Assaulting Girlfriend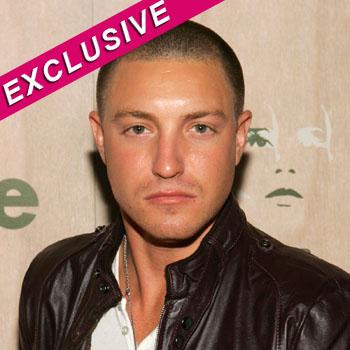 By Jen Heger - RadarOnline.com Assistant Managing Editor
Former Prison Break star, Lane Garrison could be headed back to state prison for up to a year for allegedly beating his girlfriend, fitness model, Ashley Mattingly, and he isn't eligible for bail because of his felony vehicular manslaughter conviction in 2007, RadarOnline.com is exclusively reporting.
As previously reported, Garrison was released from state prison in 2009 after serving 20 months of a 40 month sentence in connection with a vehicular manslaughter conviction that left one teen dead. The actor was originally jailed on Nov. 20, 2007, following the guilty plea in connection with the DUI crash in Beverly Hills. Police said the actor had cocaine in his system and a blood alcohol level more than twice the legal limit of 0.08 percent at the time of the incident. In addition to jail time the actor agreed to a financial settlement with the victim's family.
Article continues below advertisement
Garrison was arrested over the weekend for allegedly hitting Mattingly and he is currently behind bars at the Beverly Hills Police Department as cops investigate further.
"Lane isn't eligible for bail because he is still on parole in the involuntary manslaughter case," a source close to the actor tells RadarOnline.com. "Even if he isn't charged in the current case, just being arrested for domestic violence could constitute a parole violation and he could be sent back to state prison for up to a year. This is very, very serious, he is in a ton of trouble legally. His parole relating to the involuntary manslaughter case ends on Saturday, but the damage is already done."
The actor said in an interview with The Today Show in 2009, that while in state prison, he witnessed stabbings, had a bunkmate who was killed and saw as many as 300 fights while in custody. Garrison said he "believed he had a guardian angel" that helped him survive the sentence. He added he prays for the victim and his family every night.
RELATED STORIES: