Exclusive
Mark Cuban Was Concerned About Lamar Odom's Demeanor & 'Inconsistent Effort,' Says Insider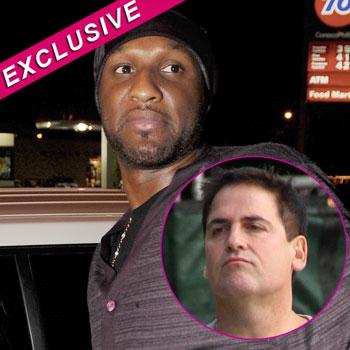 Lamar Odom is no longer with the Dallas Mavericks and RadarOnline.com has exclusively learned owner Mark Cuban dropped the Kardashian hubby because of his attitude and "inconsistent effort" on the court.
"The decision was made by the team owner Mark Cuban after Lamar did not play in the second half of a game against Memphis," a source close to the situation told us.
"The team was upset by his inconsistent effort on the court and was concerned about how his demeanor could impact the team's younger players."
Article continues below advertisement
However, in a statement to ESPN on Monday the 6'10" forward played it safe claiming it was a mutual agreement to leave the team saying, "The Mavericks and I have mutually agreed that it's in the best interest of both parties for me to step away from the team."
But sources insist that the Mavs gave Lamar the pink slip.
"Too much drama, not enough focus on basketball," a source close to the situation told us. "He just couldn't get past all his issues, whatever they may be, and concentrate on playing basketball."