Exclusive
Mama's Boys Of The Bronx Star: 'I Need A Girl Who Doesn't Care That I Live At Home!'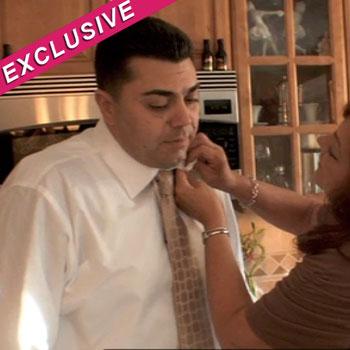 By Alexis Tereszcuk - RadarOnline.com Entertainment Editor
"I'm looking for a girl as good as my mama!"
Proud Italian-American Anthony stars in the new reality show Mama's Boys of the Bronx where he and his buddies are just typical guys – attractive, employed, in their 30s -- but still live at home with their moms!
"I moved in with my mom to help her out," Anthony tells RadarOnline.com in an exclusive interview. "I love living with my mom, she does everything for me, but it makes bringing home girls a little hard. She hates to see them sneaking out of the house, especially if she doesn't have any makeup on!"
Article continues below advertisement
The aspiring cartoon producer is a slave to fashion and obsesses over his hair, but he is mostly known for his sense of humor.
"Me and the boys mix it up, we are always doing something really funny," Anthony says. "My mom Patti loves having me around and I keep her young."
Despite the gruff image he likes to portray, Anthony is a softie deep down, who just wants a girl to take care of him, just like his mom Patti does.
"She does my laundry, she cooks, I could cook, but why would I? She does it the best and I want a girl who will do all of that for me too. In our community if a girl doesn't like that I live with my mom then she isn't the right girl for me," he says.
Anthony does have one dating rule though – he can go out with as many girls as he wants, but men are off limits for his mom!
"No way, my mom is not dating. She's my mom and she doesn't have time for guys," he insists.
Article continues below advertisement