Madonna: Sometimes I Think I'm Superwoman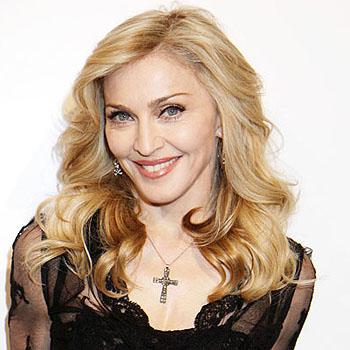 She's directed a movie, recorded a new album and performed at the Super Bowl -- all within the last few months. So it's not bragging when Madonna says: "Sometimes I think I'm Superwoman."
In a new interview with a British magazine, Madonna opened up about her hectic work and personal life admitting that she's "grumpy" from non-stop work and that she's skimped on promoting her new album MDNA to spend more time with her children.
Article continues below advertisement
"Just going from my movie to my record and the Super Bowl and rehearsing for my tour I really haven't had a break," said Madge. "Sometimes I think I'm Superwoman and I can do it all. But right about now I'm thinking, 'Maybe I should've taken a few months off.' But I have four kids so that factors into all of my decisions.
"Being on tour in the summertime is better because they can be on the road with me and they don't miss school. I don't make decisions on my own anymore."
One decision she has made is to cut back on promoting the new album, which set a dubious record for the biggest sales drop from Week 1 to Week 2.
"It's hard," Madonna told NOW magazine. "It's always a juggling act. So often to the irritation of my manager I say no to things. I should be out promoting my record a lot more but if I do that then I have no free time with my children. I have to make sacrifices."
Article continues below advertisement
And one thing she will definitely say no to – if asked – is a stint as judge on American Idol, The Voice, The X Factor or any singing competition show. In fact, Madonna reveals she's never watched any of them!
"I don't watch television," she said, before expressing mild disdain for the shows. "Everyone's a bit contest obsessed. I don't actually like the idea of being a judge. It's so, I don't know, subjective – what's good and what isn't. I think perhaps we're too obsessed with it."