British Man: I Suffered A Stroke And It Turned Me Gay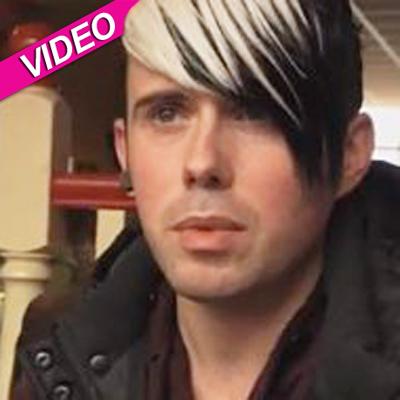 In a story that has captivated the UK, a British man who claims to have "woken up gay" after an accident at the gym caused him to suffer a stroke is speaking out in his first television interview.
Birch's unusual story first made big headlines last year when he told the Daily Mail and other news organizations that after he attempted a back flip while training, he broke his neck and suffered a stroke. Birch says when he came to after being rushed to the hospital, he found his personality had completely changed. "It sounds strange, but when I came round I immediately felt different," Birch said at the time.
Article continues below advertisement
Now, in his first television interview for BBC Three, Kris Birch, 26, describes his coming out process as a "weird experience" and calls it a "quite scary process."
Director Elliot London: The Traumatic Teenage Experience Behind My New Film
Once a rugby-loving jock, Birch describes feeling isolation after realizing he was now attracted to men.
Most Surprising 3-Minute Wedding You'll Ever See
"It was sort of a lonely time, it was a time where I was afraid to tell anybody because that wasn't who I used to be, so it shouldn't be who I am now," he said. "I suppose I doubted it...by having to realize who I was all over again."
Fran Drescher's Gay Ex, Still Happily Divorced
After his accident, Birch immediately started to lose weight and to dramatically change his look. Although he returned to his old job at a bank, he then quit and retrained as a hairdresser.