Former Child Stars Razz Kirk Cameron In Hilarious Ad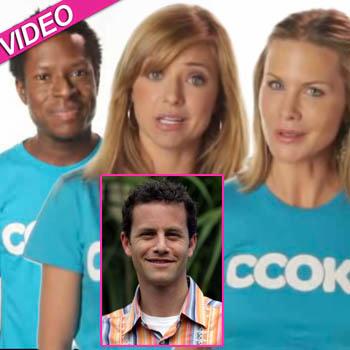 They're the Child Celebrities Opposing Kirk Cameron.
A group of former child stars of the 80s and 90s have teamed up for a hysterical PSA spoof on the comedy website Funny or Die, lampooning the recent homophobic comments made by Kirk Cameron.
Among the grown up child stars featured in the video are Keith Coogan (Adventures In Babysitting), Josie Davis (Charles In Charge), Christine Lakin (Step By Step) and Kenn Michael (The Parent 'Hood).
Article continues below advertisement
Watch the video on RadarOnline.com (WARNING: Video Contains Profanity)
As we previously reported, the ex-Growing Pains star told Piers Morgan last month of homosexuality: "I think that it's... it's... it's unnatural. I think that it's...it's detrimental, and ultimately destructive to so many of the foundations of civilization."
On the subject of gay marriage, Cameron told Morgan, "Marriage is almost as old as dirt, and it was defined in the garden between Adam and Eve. One man, one woman for life till death do you part. So I would never attempt to try to redefine marriage. And I don't think anyone else should either. So do I support the idea of gay marriage? No, I don't."