Exclusive
The Reason You Won't Be Seeing Any Real Housewives On Dancing With The Stars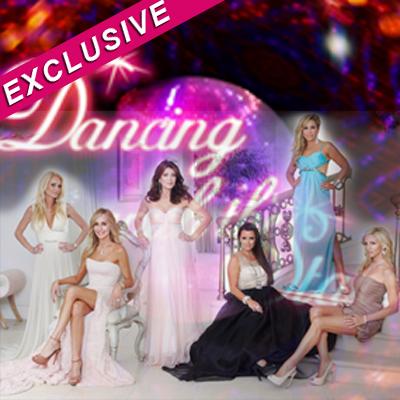 Article continues below advertisement
Dancing With The Stars contestants of the current season are now at the halfway point, and Monday night featured the celebs dancing to Motown hits with Martha Reeves of The Temptations and Smokey Robinson performing.
"There have been former and current Housewives that have reached out to producers to appear on Dancing With the Stars but the ladies have all been shot down," a source close to the situation tells RadarOnline.com.
"Taylor Armstrong expressed an interest in appearing and she was rejected. Producers of Dancing With The Stars just don't think the ladies are big enough stars to appear on the show.
Of course there is also rivalry issues at play because Bravo is owned by NBC Universal and Dancing is an ABC show, so you have massive egos involved which will likely prevent any of the Housewives from ever being offered a spot.
Article continues below advertisement
"Dancing With The Stars is a family friendly show and a lot of the cast members from the Housewives have all sorts of unsavory issues in their background and sadly, the women tend to get more negative press than positive, and ABC would never want to go down that road. ABC doesn't shy away from casting controversial stars, from Bristol Palin to Kate Gosselin, but both of those ladies have a hard core fan base.
The Housewives have appeared on other reality shows, including New Jersey Housewife, Teresa Giudice, who is currently competing on Donald Trump's The Apprentice and former OC Housewife, Jenna Keough, who appeared on Bravo's Thintervention with Jackie Warner.
Sound off in the comment section below, would you like to see any current or former Housewife on a future Dancing With The Stars?
RELATED STORIES: