Exclusive
Teresa Giudice, 'I Would Give Up Fame For Family And Friends'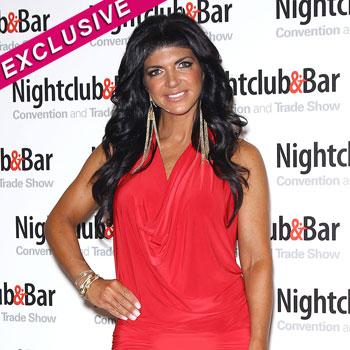 Teresa Giudice star of Celebrity Apprentice and The Real Housewives of New Jersey has taken a lot of heat for sticking up for her friends and family and those close to her say she is loyal to a fault.
And in an exclusive interview with RadarOnline.com, she said, "My friends and family are everything to me, I would give my life for them.
"Everyone has their ups and downs and nobody is perfect. When friends and family you love are involved, and cameras are rolling, the emotions are heightened. I don't blame the show at all and hope one day we can all get past this," she says of the on-camera disputes with her costars.
Article continues below advertisement
"I have always been a loyal friend and a lot of the drama you saw on the first two seasons of the show started because I was sticking up for Caroline and Dina when they were being hurt by Danielle. Everyone seems to forget that I was being a loyal friend and it really hurts when that trust is broken.
"I would give up anything to get back to where we started. I would give up fame, I would give up my life. I would give up anything for my friends and family."
MORE ON:
Celebrity Apprentice