Exclusive
David Arquette Is Excited To Get His Dancing Shoes On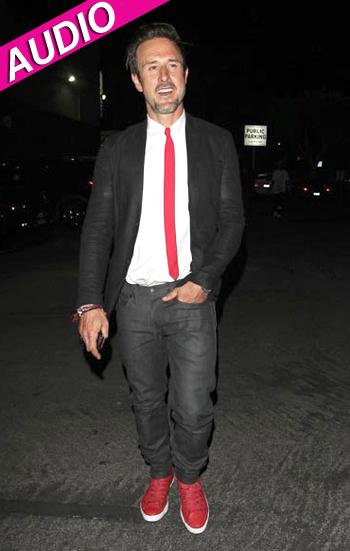 David Arquette on Tuesday filled Ryan Seacrest in on all the details of his upcoming Dancing With The Stars stint.
Arquette, 39, hailed dancing as "a great expression of your spirit" and "a positive way of having a good time."
Arquette said he looks at the show as "an opportunity for people to get to know me, if they have preconceived notions," adding it would be "amazing" to win, but he'd settle for having a nice, long run if he can't.
Article continues below advertisement
Arquette said he asked his daughter Coco if he should do the show, and that the precocious 7-year-old told him: "Initially, my feeling is no, but let me to go to school and talk about this with my friend Ashley (who gave the OK)."
Arquette said he'd like to get to know his castmate Chaz Bono, as he's had first-hand experience watching his sibling grow up with gender identity issues.
"Alexis, my sister, is transgender and I grew-up with her and saw some of the struggles that she had," he said, adding he thinks "it's great" Bono will be taking center stage on the ABC hit.