Exclusive
Chaz Bono's Casting On DWTS Causing Controversy -- Accused Of 'Tearing Down Traditional Families'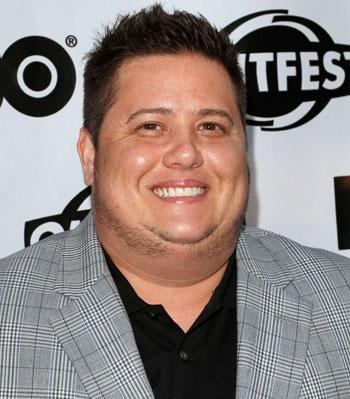 The gay and lesbian community are rallying around Chaz Bono following Monday's announcement that he will be the first transgender contestant on Dancing With The Stars, but some right-wing groups are not as happy about the increase in diversity on national TV.
A spokesperson for the Gay & Lesbian Alliance Against Defamation (GLAAD) told RadarOnline.com that the move is a big breakthrough for the community. "At a time when transgender representation in the media is sorely lacking, Chaz Bono joining the cast of a series like Dancing With The Starswould be a tremendous step forward for the public to recognize that transgender people are another wonderful part of the fabric of American culture," said Herndon Graddick, Senior Director of Programs at GLAAD.
Article continues below advertisement
However, a spokesperson for the Media Research Center, which "seeks to bring balance to the news media and prevent liberal bias from undermining traditional American values" thinks that it is a step too far.
"Whether it's Glee or Dancing With the Stars, this is part of Hollywood's insistence on tearing down traditional families," Dan Gainor, VP of Business & Culture at the Media Research Center, told RadarOnline.com. "Parents now more than ever must realize they cannot let their kids watch television without supervision or risk advocating lifestyles that most families do not approve of."
Bono is not the only member of the LGBT community who will be breaking boundaries on reality TV this fall.
Earlier this month, the CW announced that transgender model Isis King and openly lesbian Kayla Ferrel would return for the all-star cycle of America's Next Top Model, while Chaz, 42, will be waltzing alongside openly gay fashion guru Carson Kressley from Queer Eye For The Straight Guy.
"With both gay and transgender contestants represented, ABC and the CW have created prime time firsts that reflect the growing acceptance of gay and transgender people in America today," added Graddick on behalf of GLAAD.