Overachieving Criminal Commits 11 Felonies In 9 Hours During A Greyhound Bus Layover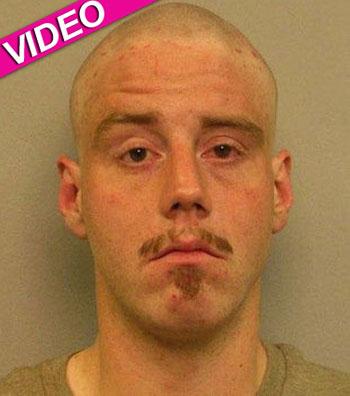 Article continues below advertisement
"He was just on a terror. I've never seen anything like this before," said Sergeant Tony Blackburn. "He rode the Greyhound bus and had a layover, then left in blue lights. There definitely could be more charges."
After arriving in Nashville on the Greyhound at around 3 a.m. on Tuesday morning, Todd began his rampage by breaking into a business and stealing a Taser, a revolver, a shotgun and a t-shirt, before shooting up the place and setting it alight.
He then accosted four people leaving a nearby bar, held them at gunpoint and then Tasered one, pistol whipped another and stole their cash and credit cards, according to police.
Just five minutes later he carjacked a cab at gunpoint, then headed off to commit fraud, using his newly acquired stolen credit cards to buy food, spending $199 at a local Wal-Mart.
His next port of call was a local law office, which he ransacked and then added insult to injury by defecating on the desk and smearing it all over some framed law degrees.
Article continues below advertisement
Todd then proceeded to an adjacent hotel and went door-to-door pretending to be a female housekeeper to rob them. He stole $600 off a Canadian couple – all the while crying his eyes out.
At some point he also decided he needed a make-over, and swapped his long red ponytail for a sleek shaved headed look, and hopped back into his stolen cab, which he promptly crashed so he held another driver at knifepoint and stole his taxi instead.
Todd's whirlwind trip ended with him arriving at the Opry Mills shopping mall at 11:30 a.m., where he was finally spotted by eagle-eyed cops submerged in a vat with only his eyes sticking out of the water.
The energetic and erratic criminal now faces 11 charges in Tennessee, and is also reportedly a wanted man in neighboring Kentucky.
RELATED STORIES:
George Zimmerman's Attorney Claims His Client Is 'Indigant' & 'Broke'