Columnist Who Claims Women Hate Her Because She Is 'Too Beautiful' Reacts To Angry Backlash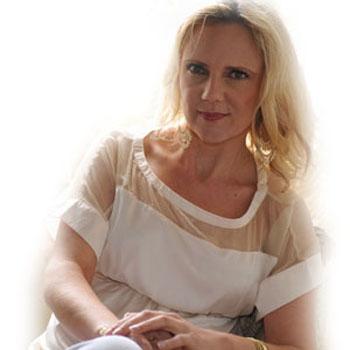 By Debbie Emery - RadarOnline.com Reporter
A columnist who complained that her beauty made people "hate her" has learned that having the world think you are arrogant is much, much worse!
As RadarOnline.com previously reported, Samantha Brick wrote an article for the MailOnline website describing her life as a series of incidents where she's showered with champagne and cocktails in bars, bunches of flowers from men in the street, cab fares paid and free train tickets, all because of her self-described good looks.
Article continues below advertisement
"I'm not smug and I'm no flirt, yet over the years I've been dropped by countless friends who felt threatened if I was merely in the presence of their other halves. If their partners dared to actually talk to me, a sudden chill would descend on the room," she claimed.
The former TV executive is now facing a phenomenal backlash from readers around the globe who don't think she's all that hot, including many who believe she is suffering from an out-of-control ego and a narcissistic personality.
"The past 24 hours have been, to be blunt, among the most horrendous of my life. But then, the 4,510 (at the time of writing) people who have left comments on Mail Online, and the thousands who have done the same on Twitter, would probably say that it's all my own fault," moaned the 41-year-old blonde, who was born in Birmingham, England and now lives in the south of France with her husband, Pascal Brick, and her step son.
Article continues below advertisement
The British writer said she knew the article would provoke debate but she was woefully unprepared for the bombardment of negative comments and "bile" that flooded into her inbox, including one woman on Twitter who declared, "Samantha Brick should be bricked to death."
"Other people who don't know me have queued up to call me ugly, stupid, a b****," she revealed on Wednesday. "I've had malicious mail from everyone from Swedish crime writers to bored housewives asking me what planet I'm on for daring to write such a feature."
Despite thousands of people pointing out to Brick that she really isn't that good looking, she continues to compare herself to some of the most beautiful stars in Hollywood as she blamed the backlash on sexual inequality.
"If Brad Pitt were to say: 'Yes, I'm a good-looking fella,' then the world would nod sagely in agreement. But if Angelina Jolie uttered something along those lines, she'd be subject to the same foaming-at-the-mouth onslaught hurled at me yesterday.
Article continues below advertisement
"I've been astounded at the intelligent women — I'm talking well-known columnists and opinion-formers — who, rather than entering into a debate about why we can't compliment women when they are good looking, have instead taken to their Twitter accounts to trash me in typical playground bully style," she went on to say.
It's not just strangers who were blown away by Brick's arrogant article, many of her friends are astounded by her huge ego and wonder why she wrote the essay.
"When I logged on to Facebook, I found a group of them had torn me to shreds. Some were asking: 'What the hell does Sam think she's on?'" she revealed.
"Others I haven't seen since college had crawled out of the woodwork to criticize me for 'always being like that' — and even for having a 'girly voice.'"
Samantha, who describes herself as an award-winning producer, whines that among the numerous phone calls she got to her French farmhouse, "No one bothered to ask how I was coping. But what everyone wanted to know, vulture-like, was what it's like to be so hated and reviled."
Article continues below advertisement
Brick said she spent the whole day after her monologue's publication crying, but she still does not regret writing it – and claims her distraught state even provided further proof of her traffic-stopping beauty.
"While I was tearfully dealing with the emails and calls outside the supermarket, a young man approached me, offered to park my car and even get me a coffee," she bragged. "He could see I was having a tough time — and yes, my looks had helped me out again.