Get 'The Body'! Elle Macpherson's Trainer Reveals Her Fitness Secrets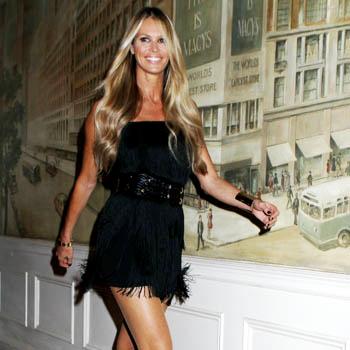 They don't call her 'The Body' for nothing!
Elle Macpherson has one of the most famous figures in the 'biz, with her legs-for-miles and perfectly toned curves – but the Fashion Star has to break a sweat to maintain her bombshell bod. Shape magazine spoke with the sexy supermodel's trainer, James Duigan, who revealed how she keeps her fabulous physique.
"My approach doesn't involve calorie-counting or spending hours in the gym. Rather, it's creating a way of life," says Elle's trainer of over 15 years. "Exercise is there to make you feel better, but to be constantly exhausted and tired is not what it's about."
Article continues below advertisement
"My motto is work smarter, not harder! Elle is one of the busiest people I know. We do what we can, when we can. Sometimes that will be 20 minutes a day, othertimes it will be an hour-long session. She's not obsessive about it."
To read more about Duigan's metabolic program as well as his 20-minute "Elle Macpherson" workout, visit Shape.com by clicking here.