Tim Tebow Has Touching Meeting With 4-Year-Old Leukemia Victim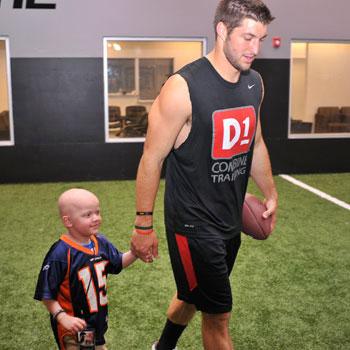 Tim Tebow made the day -- probably the month -- of four-year-old leukemia sufferer Preston Winslow and his family Saturday.
The Denver Broncos quarterback met with little Preston at the D1 Experience, a fan event, even holding the brave boy's hand as the two walked onto the field.
Preston, who is suffering from acute myeloid leukemia, and his family traveled from Durham, North Carolina, for the opportunity to meet his favorite football hero.
Article continues below advertisement