Exclusive
Tila Tequila Hospitalized After Brain Aneurysm & Drug Overdose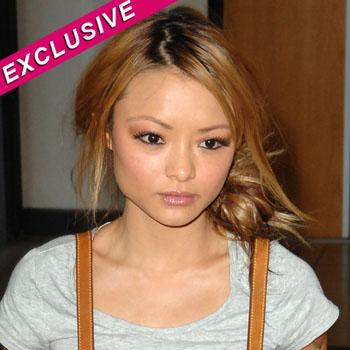 By Amber Goodhand - Radar Reporter
Tila Tequila was hospitalized for a week due to a brain aneurysm that nearly caused the petite star to die, RadarOnline.com has exclusively learned.
Tila, 30, was released from the hospital on Monday and according to a source close to her, the 4'11" reality TV personality dropped from just 100 pounds to a frail 78 pounds.
"It was terrifying for Tila and death was knocking at her door," the source exclusively told RadarOnline.com.
Article continues below advertisement
"She was in two hospitals for the span of a week and is still not in perfect health, so she's going to check into an outpatient program."
According to the source, Tila suffered a brain aneurysm in the middle of the night, which caused her to think irrationally. Due to the pain, she took two bottles of unspecified heavy prescription drugs.
"Tila threw up all over her bed after overdosing and felt like she was dying. She was screaming for help, and in desperation, broke her bedroom window and attempted to jump out," the source said.
"Finally a friend came over after getting a strange text from her and found her convulsing on the bed. He called an ambulance and she was taken to the hospital."
Tila was hospitalized just in time to stabilize her and she was under intensive care all week.
"It's sad to think she may have some permanent brain damage," the source said.
"She still can't fully speak properly."
Stay with RadarOnline.com as details emerge…