Exclusive
Russell Armstrong's Shocking Attempt To Drown Taylor: New Details & New Victims Identified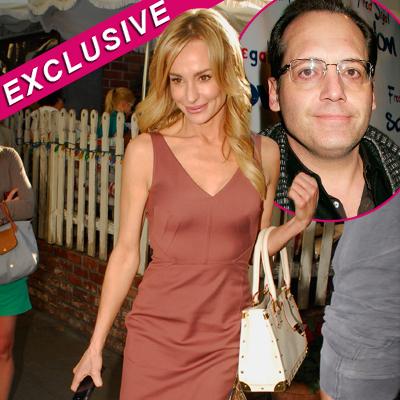 Article continues below advertisement
According to Taylor's book, Russell pretended he had left the group but was really listening to their conversation and after hearing Taylor say, "Just take care of Kennedy if anything happens," Russell allegedly jumped out of the bushes and confronted her.
"Russell was in a frenzy, and he had a wild look in his eyes. He hit Mark, and threw Jennifur, her dog and Taylor in the swimming pool and tried to drown Taylor. Taylor thought she was going to die as Russell held her under the water," a source exclusively told RadarOnline.com.
"Mark and Jennifur were able to pull Russell off of her and probably saved her life. The cops were called and a police report was filed. At that point Taylor hadn't been receiving any therapy, and she begged and pleaded with her friends not to press charges.
"Taylor had to cover her neck for several weeks because of the choke marks. She even had trouble speaking because of Russell's strength when he tried to choke her."
Article continues below advertisement
A second source tells RadarOnline.com that in exchange for Jennifur and Mark not pressing charges, Russell agreed to pay for their medical bills.
"Mark got 16 stitches and had work done on his teeth because of what Russell did," the insider said.
"I can't be sure that Russell gave them money to stay quiet, but he definitely gave them money to cover the expenses of Mark's medical stuff which was somewhere around $12,000."
MORE ON:
Russell Armstrong
And although no charges were pressed, the incident created a temporary rift between Taylor and Jennifur, who refused to protect Taylor any longer when Russell got violent.
"Jennifur was really, really upset and said that she couldn't talk to Taylor anymore because the abusive situation was too much. They tried to get Taylor to leave Russell, but she didn't want to give up her lifestyle," the source said.
Article continues below advertisement
"Taylor and Jennifur didn't see each other for months after the altercation. Taylor knew that if she confided in her that Russell had been beating her, the cops would be called," a second source revealed.
"She still wasn't receiving any therapy and was trying to protect Russell. But after Russell committed suicide, Jennifur was there for Taylor, no questions asked."
RELATED STORIES:
Bethenny Frankel's Marriage At Breaking Point, 'I'm Tired Of Being The Crazy One'