Pay Up! Slade Smiley Accosted By Aggressive Debt Collector On Red Carpet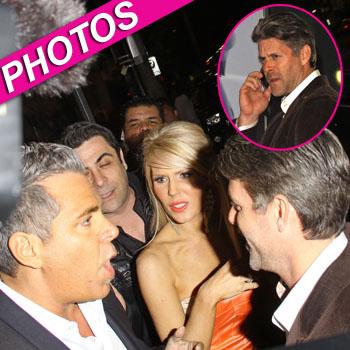 Gretchen Rossi's boyfriend Slade Smiley was blindsided Thursday night by a debt collector as he left an industry event in Hollywood, and RadarOnline.com has all the details for you.
Smiley, who accompanied his Real Housewives Of Orange County gal pal to the "Night of a Billion Reality Stars" function at Hollywood's Supperclub, was approached by an aggressive collector who broke into a profane rant about how Slade owes $160,000 in past child support payments.
Article continues below advertisement