How Did Radar Cause Gretchen Rossi To 'Lose All Respect' For Vicki Gunvalson? Read On ...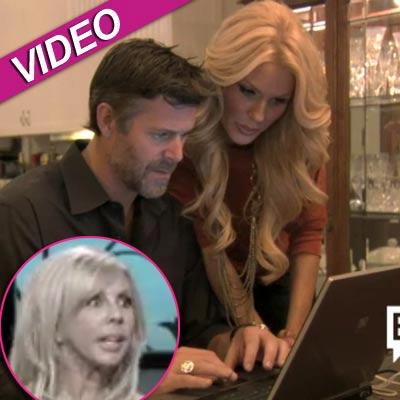 Article continues below advertisement
But you know what they say about glass houses, right?
Turns out Vicki might have gotten knocked off her high horse -- and lost Gretchen's respect in the process -- when we exclusively revealed that Vicki's own beau, Brooks Ayers, is in the red when it comes to his own child support balance -- to two women!
During a preview of the popular Bravo franchise, we got to see Gretchen and Slade react as we broke the news that Slade and Brooks have more in common than just Orange County zip codes.
"I got a million e-mails today ... Brooks is all over the Internet," Gretchen said, anger rising. "A lot of people can make a lot of accusations ... I just think it's funny the shoe's on the other foot."
Slade said of Vicki: "If she had kept her mouth shut, this wouldn't have been an issue ... she flat out lies."
"I have lost so much respect for her," Gretchen said.
As RadarOnline.com previously reported, Brooks was arrested twice by police in Alabama and Mississippi for failing to meet his child support obligations to estranged wife Kim. It's claimed he owes about $40,000, in total, to her and another woman: his ex-girlfriend, Nicolette Catanzarite from Indianapolis, Indiana, with whom he has a son.