Rumer Willis Following In Demi Moore's Footsteps, Looking 'Unhealthy & Dangerously Thin'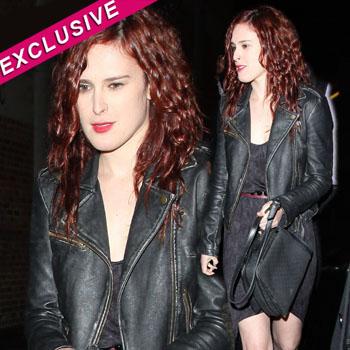 Article continues below advertisement
At 5'6," the 23-year-old daughter of Demi and Bruce Willis looked gaunt and thin when she left the Writer's Room bar in Hollywood on Tuesday, with her skinny legs protruding from baggy cowboy boots.
"This is someone who looks like they have taken on all the stress in their life and stopped eating. She looks unhealthy and dangerously thin. She looked much better when she was on 90210."
As RadarOnline.com previously reported, Rumer has attempted to keep a brave face since her mother's hospitalization earlier this year to seek treatment for her anorexia among other issues, including an addiction to Adderall.
"From how pale and drawn she is she looks like she is moving in the wrong direction," added nutritionist Majid Ali, who also has not treated the star. "The stress of things could play a role with her weight."
It had been reported that Rumer was trying to lose weight because she wants to embark on a modeling career, but her spokesperson has denied the claim.
RELATED STORIES: