Jaycee Dugard Says She & Daughters Will Live In Hiding For Time Being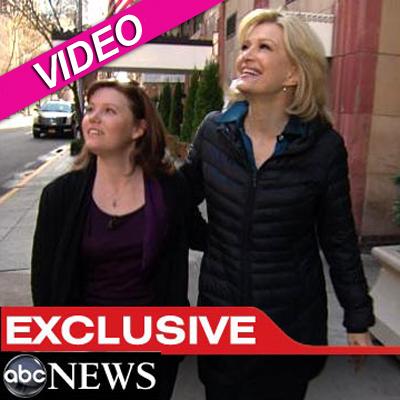 By Adam S. Levy - RadarOnline.com Staff Writer
Kidnapping survivor Jaycee Dugard says she'll continue to live in seclusion with the teenage daughters fathered by her captor until they're old enough to comprehend the entire situation.
"For 18 years, I had to hide, and to be out in public, to go to a restaurant and not -- because even now, I feel like I have to hide," Dugard, 31, told ABC's Diane Sawyer Tuesday. "I want my girls to have a normal life as much as possible. I feel like on some things I have to do it a little bit differently to not be recognized for their sake.
Article continues below advertisement
"I think in time as they get older, they'll know how to deal with it better, and that would be the time that we would come out."
Dugard was famously kidnapped at the age of 11 in 1991 from a bus stop in South Lake Tahoe, California by convicted rapist Phillip Garrido and his wife Nancy. She was held in captivity in a backyard prison for 18 years, raped repeatedly, and gave birth to two daughters, Starlite, 17, and Angel, 14, in that time.
Dugard said it's fine with her that neither of her kidnappers have tried to get in touch with her since she was rescued three years ago. She said she's slowly healing from the traumatic events, and there are days when it doesn't even cross her mind.
Watch the video on RadarOnline.com
Dugard said it's "too soon" to start thinking of a romantic relationship.
"No, no, I just, I can't go there yet," she told Sawyer.
Article continues below advertisement
As we previously reported, Dugard -- who was paid $20 million as a settlement by the state of California due to their mishandling of Phillip Garrido's parole -- has turned her attention to charity, establishing the JAYC (Just Ask Yourself to Care) Foundation, an organization to aid families who've been shattered by a kidnapping.
Jaycee Lee Dugard's Chilling Description Of Her Abduction
"There is so much out here to do and feel," she said. "I feel like I can make a difference: I don't want to be remembered for what happened."