Kidnapping Survivor Jaycee Dugard Honored By Oprah In First Public Appearance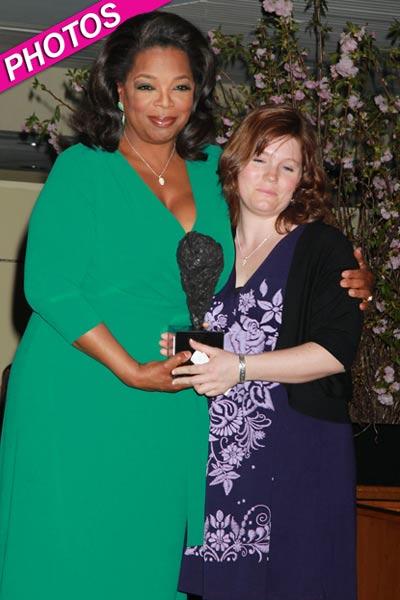 Jaycee Dugard made her first public appearance at a lavish ceremony in New York Friday night at the United Nations, where she was honored by Oprah Winfrey and others, and RadarOnline.com has all the details for you.
Dugard was famously kidnapped at the age of 11 by a convicted rapist and held in captivity for 18 years, giving birth to two daughters by her captor in that time. She received the Inspiration Award at Diane von Furstenberg's third-annual awards ceremony.
Article continues below advertisement
Dugard, 31, was introduced to the stage by Winfrey (herself the winner of Lifetime Leadership award Friday), who detailed how the woman has "endured more than most have the capacity to even imagine."
Jaycee Dugard Book Soars On Charts, Celebs React After TV Interview
"I am so proud of you," Winfrey told Dugard, who's established the JAYC Foundation, a charity to aid families who've been shattered by a kidnapping. "You are using your courage and your strength and your power to show the world that you care."
Jaycee Lee Dugard's Chilling Description Of Her Abduction
When Dugard took the podium, she told the crowd, "My name is Jaycee Dugard, and I want to say that because for a long time I wasn't able to say my name and so it feels good. I am truly honored to be here tonight with these amazing women who have done and been through so much more than me."
Dugard said she kept her mother close to her heart during her 18 years of captivity.
Article continues below advertisement