Coco's Shocking Admission: 'I Battled Bulimia After Director Told Me I Was Fat'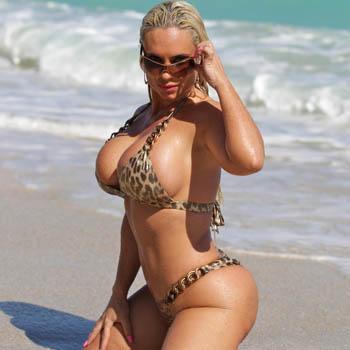 Article continues below advertisement
"When I was 18, the J. Lo butt was not in. To have a booty was not the thing. You were considered fat if you had a booty. I was being cast in stuff where you'll see all these really beanpole-looking white girls with blond hair and big boobs. That's what I wanted to be," she explains to the women's magazine.
"I was pulled aside during a photo shoot and a director told me that I needed to lose weight - that I was getting fat."
After being criticized for her curves, the heavily endowed star took to drastic dietary measures.
"When I heard that I went into full craziness," she shares. "I went and tried everything from diet pills to cleansing to everything you could possibly do to get rid of your butt. Bulimia - I tried that but I love my food too much."
Luckily, Coco and her curves survived the eating disorder ordeal, thanks to her hip-hop hubby Ice-T, who helped her appreciate her awesome assets!