Are You Cuckoo For Coco & Ice-T?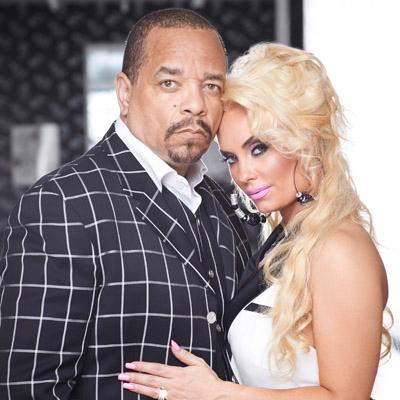 What do you get when you pair a legendary gangsta rapper turned actor with his curvaceous model wife? Shockingly, the most normal couple on reality TV. But there's trouble in paradise when Ice Loves Coco returns for its sophomore season.
"I recently got dizzy and had a little blackout," Coco tells Star. Once pregnancy is ruled out (much to Ice-T's relief), she finds out the real cause of that queasiness: high blood pressure. Now it's time for the couple to get healthy together. "Coco tries to change her diet — and that includes trying to change my diet," says Ice-T. "You know what it's going to be like."
Article continues below advertisement
After the health scares, it's back to what this power couple does best: working hard and playing harder. This season, that includes Coco preparing for a role opposite Ice on Law & Order: Special Victims Unit, trips to Hawaii and Miami (where Coco tries her well-manicured hand at deep sea fishing!) and, naturally, Coco's quest to find a girlfriend for their bulldog, Spartacus.
From the moment viewers saw this duo renew their wedding vows last season, Ice Loves Coco has been a hit. And Ice thinks he knows why the show has struck a chord. "We're not a regular reality couple that will do anything to be on television," explains Ice. "We were like, 'Love it or leave it.' We knew a real show without all that train wreck stuff would work. With us, they had to shoot what we are, which is a happy couple. And people like seeing people happy. How do you like that?"
Coco, as usual, puts it a little more succinctly. "It's like a fairy tale," she explains. "They want to read a book, and at the end they want it to be all happily ever after. That's kind of what our show is."
Ice Loves Coco premieres Sunday, Feb. 19, at 10:30PM on E!