20 Celebs Who Have Been Criticized For Their Curves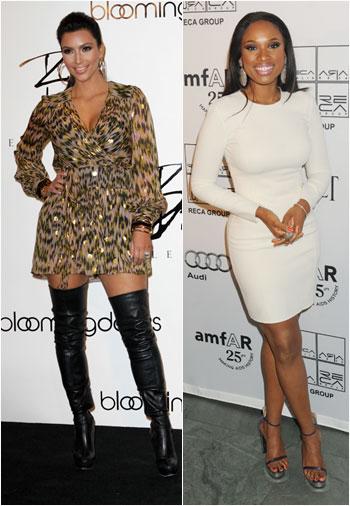 Just as Hollywood's hottest stars get slammed for looking scary skinny, they also experience criticism for their swerving curves!
Kim Kardashian, Christina Hendricks and Jennifer Hudson are only a few of the stars who Shape Magazine has profiled in an extra special photo feature, highlighting stars who have been bashed for their bigger bodies – and how they have blasted back!
"Sure, I'd be happier with 10 pounds off -- wouldn't every woman?", Hendricks explained when a fashion critic snarked "You don't put a big girl in a big dress," after the 2010 Golden Globes.
Article continues below advertisement
"But when I looked at pictures of myself I thought I looked beautiful," Hendricks continued, "I didn't tear myself apart."
To see all the stars who have been criticized for their curves, go to Shape.com by clicking here.