Exclusive
Cheaterville To Launch 'Dummy Gummies' Featuring Jesse James & Tiger Woods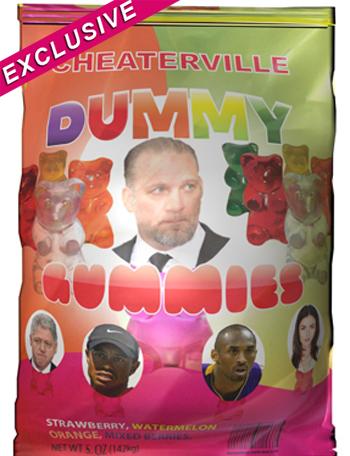 Article continues below advertisement
"They're hoping to have it out by the summer," the source told RadarOnline.com.
"The whole point of the website is to call out cheaters, so moving into the candy market they're hoping to capitalize on the same thing!"
RadarOnline.com has also confirmed with Cheaterville.com founder James McGibney that all the alleged cheaters listed on the working product sample will be sent a lifetime supply of the gummies to "satisfy their hunger" once it hits the market.