Khloé Kardashian To Bust Cheating Lovers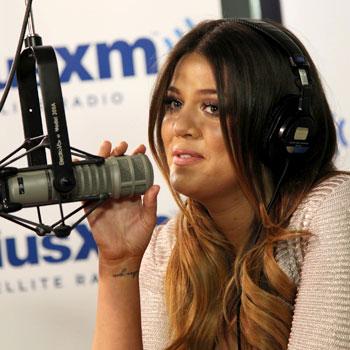 Khloé Kardashian is set to appear on an upcoming episode of Cheaters but not because husband Lamar Odom has been playing away – simply because she is obsessed with the reality series.
Kardashian interviewed Cheaters host Joey Greco on her new radio show The Mix Up where she spoke about how much she loved the program that catches unfaithful lovers in the act.
The show's producers have agreed to her plea to be a part of the team and Khloé will appear in an upcoming episode of the show which is now in its 12th season.
Article continues below advertisement
Khloé will go along with the crew during a bust and will operate a hidden camera while the confrontation between the exposed cheater goes down. Much of the show is filmed in Khloé's new home town of Dallas, Texas, making it an easy commute for the basketball wife.
Cheaters also has a new Spy Shop website, cheatersspyshop.com, offering lots of goodies to help find out if your partner is cheating, including one called the Khloé Cam!