'Permanently Broken' Sandra Bullock Wanted To Quit Acting After Jesse James Cheating Scandal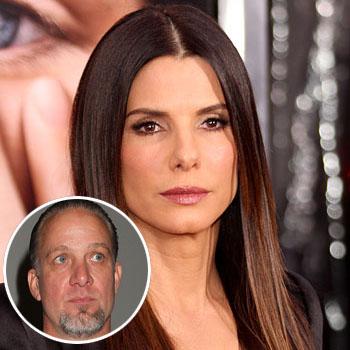 The usually stoic Sandra Bullock is finally opening up about the pain caused by her marriage split from cheating husband Jesse James.
The Oscar winning 47-year-old admitted to the Associated Press' Jake Coyle that she thought she'd never return to acting following the humiliating debacle, and that she believed she was "permanently broken."
"I was perfectly content to be permanently broken...time-wise," Bullock said of returning to work after the 2010 scandal, which started with revelations that James had cheated with tattoo model Michelle 'Bombshell' McGee and subsequently spawned a slew of other women to come forward alleging affairs with the motorbike bad boy.
Article continues below advertisement
The news of James' infidelity broke just days after Bullock won her best actress Oscar for her role in The Blind Side -- during her acceptance speech she gave thanks to her husband of five years, obviously oblivious to the brewing scandal.
Bullock told the AP that director Stephen Daldry lured her back to set with a starring role, opposite Tom Hanks, in the new movie, Extremely Loud & Incredibly Close, which details events following the tragedy of September 11.
"I honestly didn't think I was in a place where I wanted to work or wanted to step out of where I was. ... I wasn't prepared. But the opportunity was louder than my head," she said.
Bullock went on to admit that she feels thankful to Daldry for pulling her back to work, especially on such a meaningful project.
"So we had a great time," she said. "It's no longer 'selfish actress' in the moment. I wanted to have an amazing time with him and, fortunately, Mr. Daldry presented it. In every possible way, it was the best!"
Article continues below advertisement
As RadarOnline.com previously reported, James cheated on Bullock with at least four women, and a source close to the couple claimed that he started cheating just several weeks into their marriage!
"Jesse admitted to Sandra that he has been cheating since weeks after they were married," the source told RadarOnline.com exclusively.
Following their split, James went on to date tattoo artist and reality star, Kat Von D. The pair announced their engagement just months later before splitting, then getting engaged again last August.
However, proving a leopard rarely changes its spots, the couple split again in September, with Kat alleging that James had cheated on her with 19 different women.
In a lengthy Facebook blog titled "Thank You, Jesse James" Kat revealed that her relationship with Jesse was "toxic" and that she "encountered" the 19th woman he'd cheated on her with during their relationship.
"Today I encountered the 19th girl to add to the list of people Jesse cheated on me with during this last year," Kat wrote.
Article continues below advertisement