14 Single Stars Who Have Adopted Children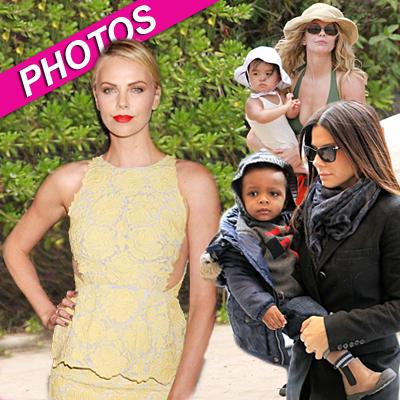 Charlize Theron isn't the only single Hollywood star to adopt a child!
Announcing that she is the new mother of a 4-month-old boy, the sexy South African actress joins a group of single stars who didn't wait until the were in a relationship to adopt and raise a child.
The world was shocked when it was revealed that Sandra Bullock's seemingly devoted husband Jesse James was a cheater, but even more surprised when they learned that Sandra had a secret of her own. After splitting from her philandering man, the actress dropped a bombshell – she had adopted a baby boy, Louis Bardo, months earlier. Although she began the adoption process with James, she finalized the papers as a single mom.
Article continues below advertisement
Angelina Jolie is another Academy Award winning actress who wasn't afraid to be a single mother! Angie adopted her first child, Maddox, while she was with Billy Bob Thornton, but the couple split soon after and she got full custody. She then went on to begin the adoption process for Zahara in 2005 as a single mother, until Brad Pitt signed on as proud papa.
Adoption after divorce is common in Hollywood! Weeds star Mary-Louise Parker adopted a baby girl from Africa in 2007, after splitting from Billy Crudup, and Meg Ryan adopted a baby from China in 2006, after splitting from Dennis Quaid.
From Madonna and Ricky Martin to Calista Flockhart and Sheryl Crow, find out what other single stars have adopted on their own by clicking here.