Bethenny Frankel: Relationships May Not Have Always Been My Strong Point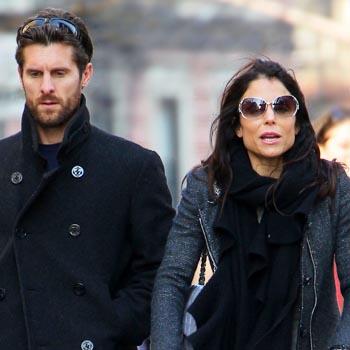 Bethenny Frankel is the first to admit that she isn't perfect when it comes to relationships!
The reality star took to her blog on Thursday to recap the latest episode of her show, Bethenny Ever After, and to shed some light into her relationship troubles with her husband of two years, Jason Hoppy.
"I know you have all been worried about my relationship," she wrote, "and the show got off to an emotional rocky start, but isn't life like that? Sometimes we cringe, sometimes we get anxiety, but ultimately, we buckle up, hold on, and get to the next place."
Article continues below advertisement
"I love my husband and my family. Relationships may not have always been my strong point, but I am dedicated to my marriage, to being a better person every day, and to being open and honest in the hopes of helping myself -- and hopefully many of you," she continued.
And don't be concerned about Bethenny and Jason's life in the bedroom!
"As far as our sex life, we get down to it. When the show filmed, we had a baby just over one-year-old, and I didn't quite have my mojo back. I was recently pregnant, and I assure you that wasn't the immaculate conception."
MORE ON:
Bethenny Ever After