Bethenny Frankel On The 'Despicable' Way People Treat Her Now That She Is Rich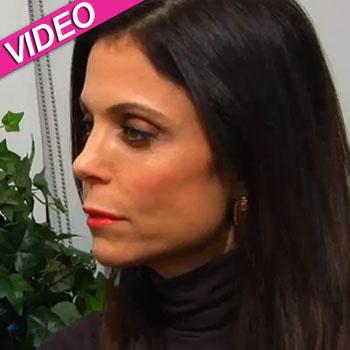 It's hard being rich!
Multi-millionaire reality star Bethenny Frankel reveals the hardships of being one of the wealthiest women in entertainment in a new interview with Moira Forbes of Forbes Woman, complaining about the "despicable" way that people treat her now that she is rolling in dough – and RadarOnline.com has the details and the video.
"The most difficult thing in my journey is the way that people have reacted to my making money," she tells the publisher of Forbes Woman. "Money brings out a really vicious side in other people. It surprises me because you always think about people making money and it changing them, you never think about it changing everything else. Fame isn't the thing that changed the people around me, but money is."
Article continues below advertisement
The Bethenny Ever After star continues to detail the horror of her mistreated.
"People look at you differently. People make up stories about you. People speculate about what you've had and what you've done and really try and tear you down and I had no idea that would be the case. And I think it's really despicable," Bethenny says.
Has the reality star made any sacrifices in her personal life to get where she is as a businesswoman?
"I'm faced with the fact that I'm 41 and I may not be able to have more children and that feels like a sacrifice," the mother-of-one reveals.
But, despite the fact that her marriage with Jason Hoppy is at a breaking point, the entrepreneur maintains that life in general is good.
"Generally I am happy," she says, unenthusiastically. "With a side of unhappy."
Watch Bethenny's interview with Forbes TV below: