Bethenny Frankel Sums Up Root Of Marriage Woes: 'We Don't Like Each Other'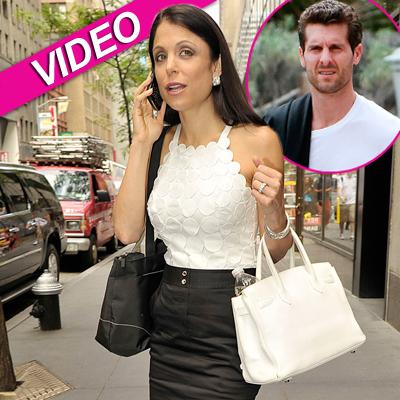 Bethenny Frankel isn't backward about coming forward when it comes to her feelings, laying it all out there on camera during each episode of Bethenny Ever After.
One recurring topic on her hit reality show is her tumultuous marriage to Jason Hoppy, and the 41-year-old really lets loose in an upcoming episode, summing up the root of their problems as "not liking each other," and RadarOnline.com has video of her outspoken moment.
Article continues below advertisement
Starting off by branding her husband of almost two years as "a good boy that just wants to be bad" Bethenny goes on to inform him that they are taking a weekend boat trip with a therapist that specializes in marriage troubles.
An unimpressed Jason asks, "So I'm basically going to be analyzed my whole weekend?" Before going on to try and sum up what he believes is the couple's main problem, "I think the one issue we've been having in our second year of marriage..."
Watch the video on RadarOnline.com
But before he can finish razor tongued Bethenny cuts in, asking: "Besides not liking each other?"
Ouch!
As RadarOnline.com previously reported, Frankel has attributed the bickering couple's issues as stemming from the fact that they were raised differently and encountered different life experiences.
"We come from totally different backgrounds, and we're going through it," Bethenny said. "I'm in therapy. I've always been good at business, but I've always struggled with relationships based on my background, and we kind of get into that this season.
Article continues below advertisement
"What's funny is we're not that opposite in the sense that we're both wildly inappropriate. We're not that opposite in the sense that we're both extremely money-conscious, frugal, and definitely have what I call 'Money noise,' because he's had the same job for 12 years and actually makes a good living."
You can catch new episodes of Bethenny Ever After, Mondays at 9/8c on Bravo.
RELATED STORIES:
'Tortured' Bethenny Frankel Discusses Marriage Woes