The Stunning Mansion Where Whitney Houston Filmed The Bodyguard: Take A Peek Inside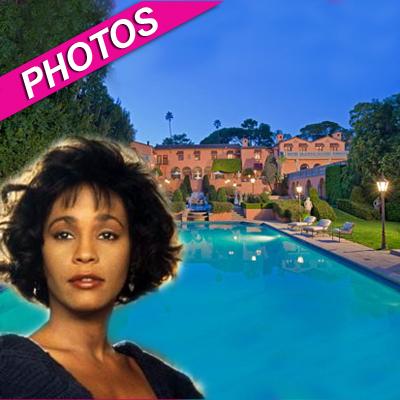 It was the Beverly Hills home where A-list pop & film star Rachel Marron (played by her real-life parallel Whitney Houston) fell in love with her bodyguard Frank Farmer (played by Kevin Costner) and we've got photos of the stunning mansion for you here on RadarOnline.com.
Yes, there's been much renewed interest surrounding the 1992 hit film in the wake of Whitney's tragic passing at 48 on Saturday, as it spawned the singer's signature hit, I Will Always Love You, which has been in heavy play on radio dials across the country since her passing.
Article continues below advertisement
Back to the mansion: It's named the Beverly House and what a history it has. It was once owned by newspaper titan William Randolph Hearst and was a honeymoon destination for the king and queen of Camelot, John and Jackie Kennedy.
Remember the scene in The Godfather in which a movie exec wakes up next to the bloodied head of his prized stallion? Filmed here as well!
The details: The Spanish-Italian home, sprawled across almost four acres on a private knoll just three blocks from Sunset Boulevard, is enclosed by elaborate gates immortalized in the aforementioned films. Inside, the 50,000 square foot palace has 21 bedrooms, a gym, a pool room and a nightclub.