Ex-White House Intern Says She Lost Her Virginity To JFK In Jackie O's Bedroom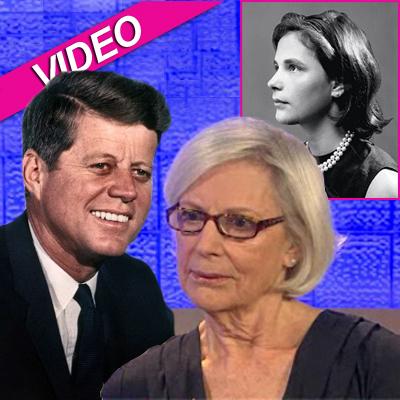 By Adam S. Levy - RadarOnline.com Staff Writer
Before Monica, there was Mimi.
Former White House intern Mimi Alford says that in 1962, the late President John F. Kennedy took her on a tour of the White House, including a detour into Jackie O's bedroom.
There, she says, the 45-year-old commander-in-chief took the 19-year-old debutante's virginity.
"The president came very close to me and ... put his hands on my shoulder and guided me down to the edge of the bed ... I lost my virginity, right there," Alford, who details what she says was an 18-month affair with the president in a new memoir, told the Today Show's Anne Curry Thursday.
Article continues below advertisement
(Alford confirmed the affair after a 2003 book exposed the tryst, but has never gone into candid detail about her coming of age at Camelot until now.)
"It wasn't something I had planned, certainly something I hadn't expected to happen," she said of her impromptu deflowering.
The Obamas Pose For A New Family Portrait
Alford, now 69, said when Kennedy placed her at the edge of the bed, she "knew what was going to happen.
"If I could recall my feeling for that moment it was almost like it was what I was supposed to be doing," Alford recalled. "I didn't feel like I was really being forced; it was almost like being swept away."
Watch the video on RadarOnline.com
Alford said she also had romps with JFK in a White House swimming pool.
Alford told Curry her "relationship with Kennedy was very imbalanced...but I accepted that imbalance because I wanted to be a part of it."
Article continues below advertisement
Asked if she felt guilty about making love to a married man, Alford said, "I hate to admit today that I didn't feel guilty -- I was 19, I was young."
Today, she said she feels "guilty about not having felt guilty, yes."
In the book, Alford also says Kennedy requested to perform sex acts on other men as he watched; encouraged her to take a drug during a party at Bing Crosby's house; and negotiated through the Cuban missile crisis with her in a neighboring room.