Paris Hilton Releases New Single, 'Drunk Text'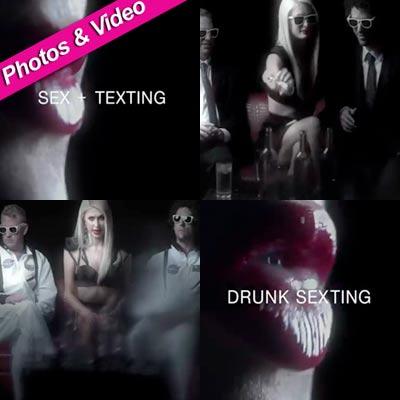 Paris Hilton is making music again.
The socialite released her new dance single Drunk Text on Wednesday, her first major offering since her 2006 album Paris, which produced her signature hit, Stars Are Blind.
In the frenetic track, Hilton, 30, goes through a series of spoken word verses such as "No-one is safe in the twittersphere" and "I'll be damned if I end up in some late diner after this with last night's lingerie in my purse/ It's just a drunk text."
Article continues below advertisement
Paris, who was born into the wealth of her family's hotel empire, told reporters at the Grammys that she collaborated on her upcoming album with big names such as Pitbull, David Guetta, Flo Rida and LMFAO.
"This album is so much fun," she said. "We've had the best time making it ... right now, dance and house music is really in: that's what this album is."
But, don't get too excited, seems the video is NOT part of Paris' new album. Hilton's spokesperson tells RadarOnline.com: "We can confirm that the video leaked today is not part of Paris Hilton's new album. This video was recorded over a year ago. The first single will be out in a few months, we will let everyone know when it's due for release."
And, Manufactured Superstars released a statement to RadarOnline.com: "Paris did this music video as a favor for us, it's not part of her new album. This is an unfinished rough-cut, which was not ready for release. We're looking into what happened and removing the illegal copies from the web. We've heard some songs from her new record which are incredible and are really going to surprise people."
Watch Paris' latest vid below: