Paris Hilton's New Career Move Is Embraced By DJs Around The World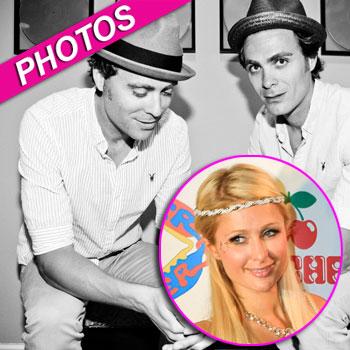 Paris Hilton's decision to become a DJ is being embraced by the popular British duo, EC Twins, who spin house music in clubs around the world, and have been the opening act for the Black Eyed Peas, RadarOnline.com is exclusively reporting.
The hotel heiress is currently in the club capital of the summer and DJ central, Ibiza, where she is finishing her new album.
"We are so excited to see someone like Paris entering the world of house music as a DJ and a singer," Marc and Allister Blackham of the EC Twins told RadarOnline.com. "This is such a smart move for her to get into the genre right now because it's exploding everywhere. There is nobody like her on the DJ scene and we think she'd be a great fit and would find a loyal following.
Article continues below advertisement
"We've worked with Paris on many occasions. We performed at her birthday party in NY earlier this year and her exclusive summer party in Malibu recently. We're excited to see her jump into the house music DJ scene and can't wait to get back in the studio and finish this track we're working on with her for her upcoming album!"
The EC Twins reveal that their new release, called Disco's Cure, that is coming out in 3 weeks, "is a tribute to disco legend Nick Ashford of Ashford and Simpson who passed away recently. Also look for Grammy winner Paul Harris's remix on the remix package."