Oksana Grigorieva Makes Return To The Stage For First Time Since Mel Gibson Scandal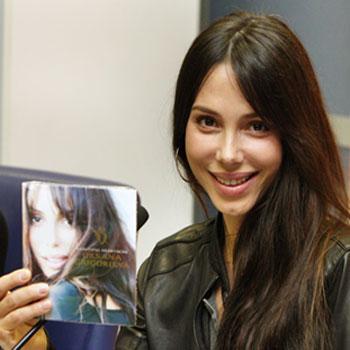 Oksana Grigorieva surprised a sold out crowd with a stellar musical performance in Hollywood last night.
Mel Gibson's ex was working on putting out music when she dated the actor and he served as her executive producer. But when their relationship turned sour, the warring couple made headlines for their bitter fights, some of which were recorded and exclusively revealed by RadarOnline.com.
Article continues below advertisement
Oksana fought to maintain the rights to her songs and now she's trying to get noticed for her talents instead of her bitter battles with her baby daddy.
A source who was there told Radar that Oksana was surprisingly good.
"It was a very special night," the insider told us." After two years of not even playing the piano or singing at all, Oksana made her U.S. debut at the Gardenia and she shined.
Few people expected such a profession. She's a brilliant classical pianist."