Exclusive
Mel Gibson Is NOT The Father Of My Daughter's Baby, Says Dad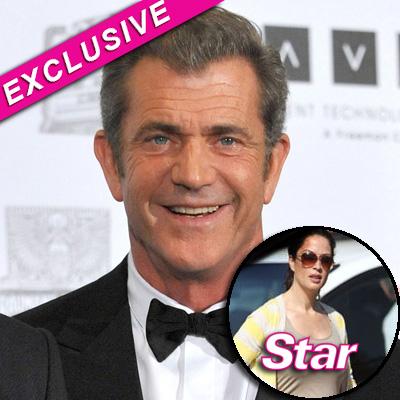 Laura Bellizzi's friends claim the former reality-TV star has been bragging that she's pregnant with Mel Gibson's baby, but her father exclusively tells RadarOnline.com: "I can guarantee it's not Mel Gibson's baby."
According to Laura's father, Jan Patricio, his pregnant daughter has never said that Mel is the baby daddy — but he remained mum on who the real father is.
Article continues below advertisement
"I know my daughter and I know she's pregnant," Jan said. "She's not saying anything about Mel Gibson being the father though, that's not true."
But even with a denial from Laura's father, the question still remains: Why are so many of Laura's friends speaking out on her behalf saying Mel is the father?
As Star magazine was first to report via RadarOnline.com, 35-year-old Laura and Mel briefly dated over the summer and the couple was seen and photographed together at the Mondrian hotel's Skybar in West Hollywood on June 15.
"Laura and Mel met through some mutual friends in Malibu, and the chemistry was instant," a source close to Laura revealed.
Also, a different family member of Laura's has confirmed to Star that she is in fact pregnant by "an A-lister" and that the child will have "a famous father."
But Jan is sticking to his guns that Mel isn't the father and even offered his condolences to the Braveheart star saying, "It's unfortunate and I feel bad for Mr. Gibson because the accusations are false.