Oksana Grigorieva Slams Mel Gibson As An 'Absentee Father'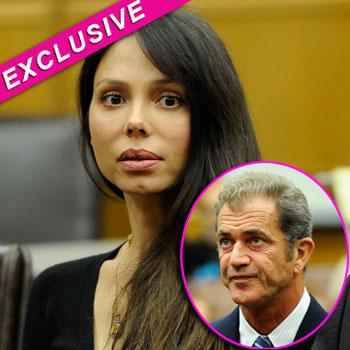 Oksana Grigorieva is going to a Los Angeles court on Tuesday to complain to a judge that Mel Gibson is an absentee father, RadarOnline.com has exclusively learned.
Gibson, 55, was supposed to have custody of he and 41-year-old Grigorieva's 23-month-old daughter Lucia, when he was involved in a minor car accident in Phoenix, Ariz., on Monday.
A source close to Grigorieva told RadarOnline.com: "On Monday, Mel was in the midst of a four day custody visit and he chose to go to Arizona. We're told Lucia was left at Mel's Malibu mansion in the care of a nanny, at the time he crashed his car."
Article continues below advertisement
Troubling Oksana, "Mel had not informed Oksana that he was traveling nor did he provide regular updates about Lucia's welfare," according to the source.
"When Oksana read about the accident on the internet, she became panicked because she thought Lucia was inevitably in the car with Mel at the time."
The pair is due to appear before Los Angeles Superior Court Judge Peter D. Lichtman on October 18 to ratify their 50-50 custody agreement.
In August, the actor-filmmaker also agreed to pay $750,000 over the next five years to Grigorieva, while allowing her and Lucia to continue to live in a house he owns in Los Angeles.
Said the insider: "Oksana's lawyers plan to ask the judge why Mel should be allowed to have custody, for him only to leave town. If he is going to do that, Lucia should be in the custody of Oksana and not a woman who is not her mother."