Megan Fox Defends Her Bad Girl Reputation: 'I'm Not Wild!'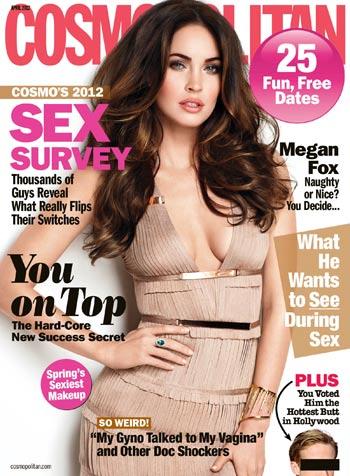 By Alexis Tereszcuk - Radar Senior Reporter
Megan Fox is one of the hottest women in Hollywood, but according to her, she's one of the most misunderstood.
The gorgeous brunette, 25, who many compare to a young Angelina Jolie, has been outspoken in her criticism of director Michael Bay, and didn't continue in the Transformers multi-billion franchise after slamming him. 
Megan says she's not the tough-girl people think she is, and in an interview with Cosmopolitan magazine she explained why not. "It's because I have tattoos and I say curse words, and apparently, that's crazy. I think maybe I give off this energy of seeming like I don't give a f*ck, and that's misinterpreted. But I'm not wild."
Article continues below advertisement
Megan Fox: Erasing Marilyn Tats Really Hurts!
The 25-year-old hottie is now married to her long-time boyfriend Brian Austin Green, and she said their attraction was instant.
"I didn't know who he was, since I was too young for Beverly Hills 90210. But the first time I saw him, I got butterflies. And the first time he casually touched me? There was so much electricity."
The pair broke up in 2009, but got back together and tied the knot in a beautiful Hawaiian ceremony in the summer of 2010 and Megan told Cosmo what made their relationship work.