Megan Fox: Erasing Marilyn Tats Really Hurts!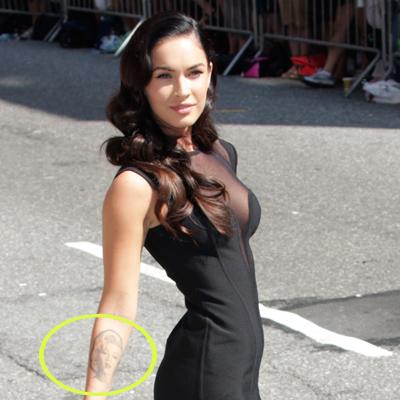 Megan Fox is having her iconic Marilyn Monroe tattoo removed — but it's proving much more painful than anticipated.
"After the first session Megan was freaking out over how badly it hurt," the actress' pal tells Star. "Her friend suggested a mouth guard to bite down on to help deal with the pain and protect her teeth."
But the Jonah Hex hottie, 25, was too embarrassed to pick up the dental device — so she dispatched husband Brian Austin Green to a sporting goods store. The result? Megan's megawatt smile is safe and sound.
Article continues below advertisement
Says the source, "The mouth guard is working out nicely," says the source. "It helps deal with what she considers absolute torture."