Nick And Aaron Carter's Sister Leslie's Autopsy Complete; Cause Of Death Unknown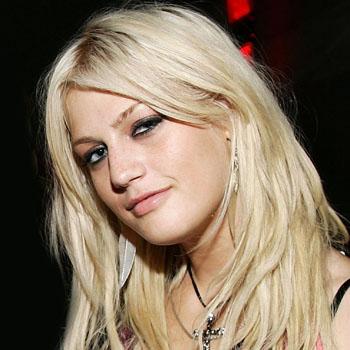 The autopsy of Nick and Aaron Carter's sister, Leslie Carter, has been completed and the cause of death marked as unknown, pending toxicology reports, RadarOnline.com is reporting.
HollywoodLife.com spoke to Chautauqua County Coroner's Office in upstate New York, Tuesday, who confirmed the autopsy had been finalized and that the singer's body has been released to a local funeral home. They also report that Carter was visiting her father in Chautauqua County, New York, when she died -- Leslie lived in Canada, approximately an hour and a half drive away from her father's home.
Article continues below advertisement
As RadarOnline.com previously reported, Leslie died Tuesday, age 25.
"Our family is grieving right now and it's a private matter," the family said in a statement. "We are deeply saddened for the loss of our beloved sister, daughter, and granddaughter, Leslie Carter.
"We request the utmost privacy during this difficult time."
Leslie, married husband Mike Ashton in 2008, and gave birth to the pair's only child, daughter Alyssa Jane Ashton, on April 1, 2011.
Like her brothers, she embarked on a music career in the 1990s. Leslie, who played both the piano and clarinet, inked a deal with DreamWorks Records in 1999 on an album that was never released.
It is expected to take four to six weeks for toxicology results to come back and for a ruling on official cause of death to be made.
RELATED STORIES:
Soul Train Host Don Cornelius Dead At 75; Investigated As Possible Suicide