Leslie Carter - Sister Of Nick & Aaron Carter - Dies At 25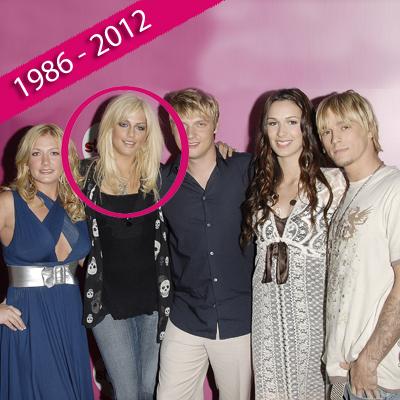 Nick and Aaron Carter's sister Leslie died Tuesday in Upstate New York. She was 25.
"Our family is grieving right now and it's a private matter," the family told Access Hollywood in a statement Tuesday. "We are deeply saddened for the loss of our beloved sister, daughter, and granddaughter, Leslie Carter.
"We request the utmost privacy during this difficult time."
Leslie, a singer, married husband Mike in 2008, and gave birth to the pair's only child, daughter Alyssa Jane Ashton, on April 1, 2011.
Article continues below advertisement
Like her brothers, she embarked on a music career in the 1990s. Leslie, who played both the piano and clarinet, inked a deal with DreamWorks Records in 1999 on an album that would never be released.
We'll pass on more details on this sad story as we learn them, right here on RadarOnline.com.
RELATED STORIES:
Welcome Back, Kotter Actor Robert Hegyes Dead At 60