Welcome Back, Kotter Actor Robert Hegyes Dead At 60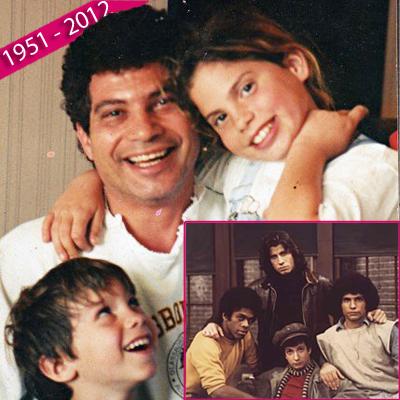 By Neil Woulfe - Radar Senior News Director
Actor Robert Hegyes -- an actor best known for his role of Juan Epstein on the 1970s hit sitcom Welcome Back, Kotter -- has died of a heart attack in New Jersey. He was 60.
Police responded to a call for medical assistance from Hegyes' home at 9:02 a.m. on Thursday. Hegyes -- who was having chest pains -- was rushed to JFK Medical Center in nearby Edison, N.J. By the time he arrived at the emergency room at 9:40 a.m., he was in full cardiac arrest and died, according to nj.com.
Article continues below advertisement
Hegyes had suffered a heart attack a couple of years ago and was not in good health, his brother Mark Hegyes told the site.
Hegyes was appearing on Broadway when he won the role of wisecracking Jewish Puerto Rican high school student Juan Luis Pedro Phillipo de Huevos Epstein on the popular ABC sitcom, which aired from 1975-1979.
Originally designed as a starring vehicle for comedian Gabe Kaplan, who played a high school teacher in Brooklyn trying to educate his class of misfit "Sweathogs," the show instead made huge stars out of its younger cast, most notably John Travolta.
After the show ended, Hegyes played Chico Marx onstage in a national touring production of Groucho, starring Kaplan in the title role.
After "Kotter," Hegyes appeared on many other TV series. He landed a recurring part as Detective Manny Esposito on the 1980s TV female detective drama Cagney and Lacey, and guest-starred on other shows, including Diagnosis Murder , NewsRadio, and The Drew Carey Show.
Article continues below advertisement
He appeared in occasional films, including Bob Roberts, starring Tim Robbins.
But despite his other roles, he would be always be best remembered for Welcome Back, Kotter.
"It's a job where I went to work and laughed every day," he told the Los Angeles Times in 1995. "So how do you beat that?"
Most of the "Kotter" cast members reunited last year at the TV Land Awards to celebrate the show's 35th anniversary.
Watch the video on RadarOnline.com.
In addition to his acting career, Hegyes also taught at Brooks College of Long Beach, Calif., and wrote screenplays.
He leaves behind three siblings, two children, Cassie and Mack, and two step-children, Sophia and Alex.
Hegyes will be laid to rest on Sunday in New Jersey.