Racist Jeremy Lin Comment Gets ESPN Writer Fired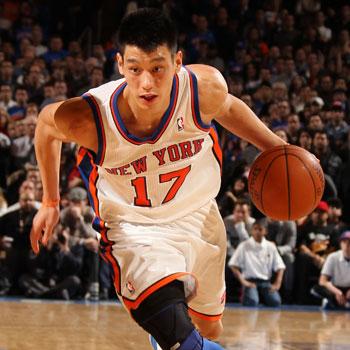 By Debbie Emery - RadarOnline.com Reporter
The Linsanity frenzy over basketball star Jeremy Lin has sadly gotten negative attention after an ESPN writer penned a racist comment about the talented Asian-American player.
The offensive term a "chink in the armor" was used to describe the American-born player with Taiwanese parents who has taken the NBA world by storm in his first few weeks as a starter for the New York Knicks.
Article continues below advertisement
It's Linsanity! Seven Things You Didn't Know About NBA Player Jeremy Lin
The writer who penned the slur was fired, ESPN announced on Sunday, and anchor Max Bretos who said the phrase was suspended for 30 days.
"We again apologize, especially to Mr. Lin. His accomplishments are a source of great pride to the Asian-American community, including the Asian-American employees at ESPN.
"Through self-examination, improved editorial practices and controls, and response to constructive criticism, we will be better in the future," ESPN said in a statement.
"Chink in the Armor: Jeremy Lin's 9 Turnovers Cost Knicks in Streak-stopping Loss to Hornets" was posted on ESPN's mobile site for about a half hour early Saturday morning before it was removed.
As RadarOnline.com previously reported, the 6'3" Harvard graduate who was sleeping on a friend's couch until last week, 23, was almost cut by the New York Knicks earlier this month, then blasted out onto the court in back-to-back games to break NBA legend and former Los Angeles Laker Shaquille O'Neal's record for the most points in his first five games as a starter.